1/35 German 2cm Flak 38 Pz.Kpfw .38 (t)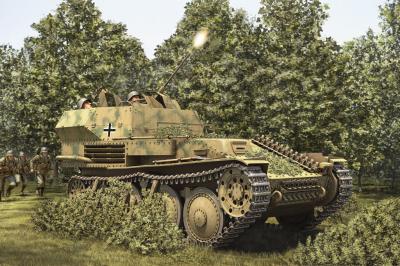 We have currently sold out of this product although we can email you with an ETA of when this product will be in stock again.
We will be in touch soon with news on the availability of this product.
In 1943,German armed forces lost the initiative in all frontlines.German Army didn't uncommon to encounter Air raids. High mobility Flak panzers are thirsty wanted. Due to complicated development of Flakpanzers based on PzKpfw IV's chassis, the proved Panzer 38(t) ausf.M chassis was chose as interim solution that armed with single 20mm Flak 38. According to record,141 were produced by BMM and issued to Panzer and Panzer Grenadier Divisions in 1944.