Galaxy Dust 6 x 17ml - Shifter Set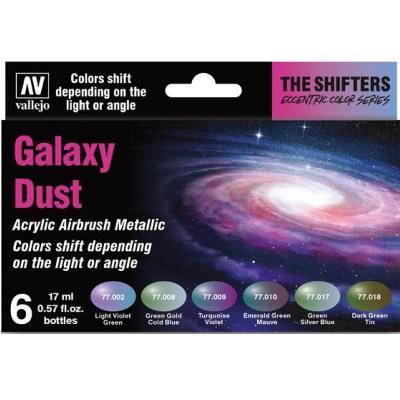 Brand:

Vallejo

Product Code:

VAL 77092

Availability:

Out of Stock
We have currently sold out of this product although we can email you with an ETA of when this product will be in stock again.
We will be in touch soon with news on the availability of this product.
The Galaxy Dust paint set contains the following cold shades with subtle chromatic variations. Includes 6 Colorshift in bottles of 17 ml./0.57 fl.oz., with eyedropper.
Content:
77.002 Light Violet / Green
77.008 Green Gold / Cold Blue
77.009 Turquoise / Violet
77.010 Emerald Green / Mauve
77.017 Green / Silver Blue
77.018 Dark Green / Tin