1/400 RMS Titanic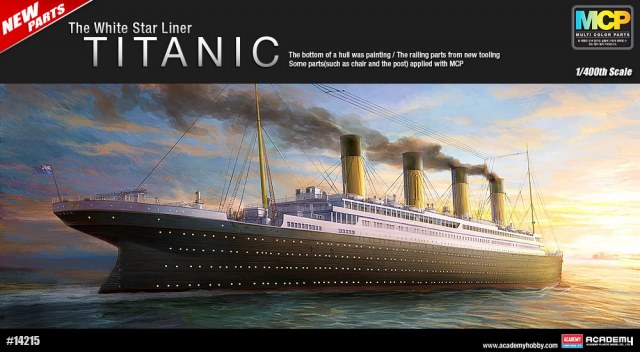 Brand:

Academy

Product Code:

ACA 14215

Availability:

Out of Stock
We have currently sold out of this product although we can email you with an ETA of when this product will be in stock again.
We will be in touch soon with news on the availability of this product.
Hailed as a modern miracle of nautical engineering, the Titanic was thought to be unsinkable until it struck an iceberg in the North Atlantic.



Completely new tooling for easy assembly
Molded in colors - no painting necessary
Highly detailed deck structure parts
Finely engraved hull detail
Includes display stand with nameplate
Over 26" long