2oz Zap Zip Kicker Pump Spray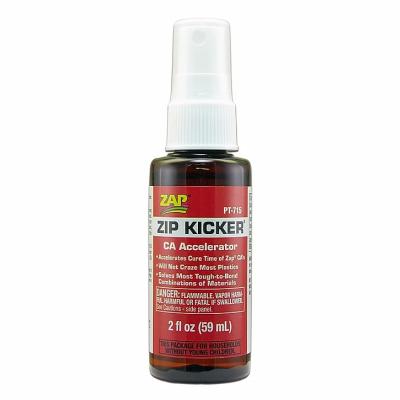 Brand:

ZAP Glue

Product Code:

ZAP PT715

Availability:

Out of Stock
We have currently sold out of this product although we can email you with an ETA of when this product will be in stock again.
We will be in touch soon with news on the availability of this product.
· Forces Immediate Cure Of Cyanoacrylate Glue
· Best Accelerator For Zap And All Other Ca Glues
· Expands Gap Filling Capacity
· Solves Most Tough To Bond Material Combinations
You may also be interested in...