HO Grillin' & Chillin' Trailer (LIT)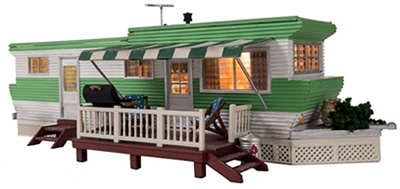 Just take a seat in one of the chairs on the deck and relax in the shade while the food cooks. This trailer is perfect for hot summer days. The Grillin' & Chillin' Trailer features a printed interior, large front deck with an awning, trashcan, a TV Antenna for entertainment on rainy days and it even has a window Air conditioning unit for beating the summer heat.

This structure comes with pre-installed LED lighting made for use with the Just Plug Lighting System.