HO Double Decker Trailer (LIT)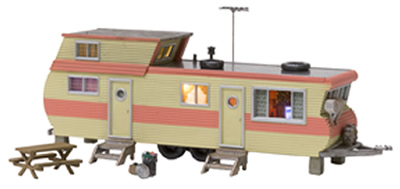 Whether you are having lunch outside or watching late night TV, the Double Decker trailer is perfect for taking your layout to the next level. Building details include a window air conditioning unit, multiple doors and windows, cinder blocks, TV antenna and a trailer hitch. This multi level trailer also features an unattached picnic table, trashcan and propane tank for custom placement.

This structure contines with pre installed LED lighting made for use with the Just Plug Lighting system.