HO Mast Arm Traffic Lights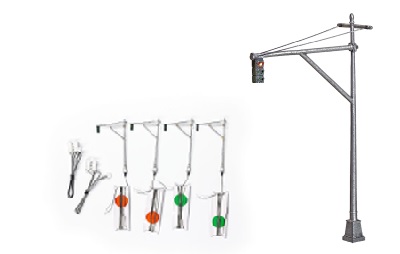 The Mast Arm Traffic Lights hang over part of the intersection and are used for intersections located on suburban or small-town roads. They are ready to place right out of the package. They're hand-painted and authentically weathered. The Traffic Lights are pre-wired and made for use with the Just Plug® Lighting System.
Single-faced and includes two red and two green lights, enough for one 4-way intersection.
You may also be interested in...