3% Incline set 0-4.5"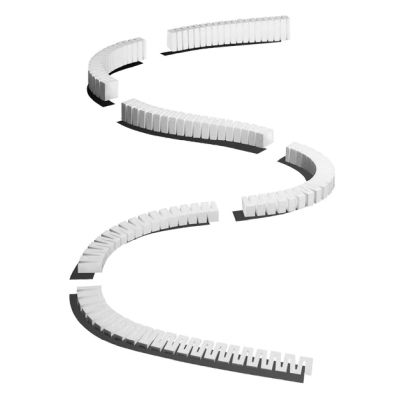 High-density foam Incline Sets allow a smooth transition from one height to another. To install, center Incline Set on your Risers, butt sections tightly, pin in place and attach with Foam Tack Glue. Stack the pre-cut Inclines on top of Risers for quick and easy elevation changes. Starters can be used alone or with sets to start your track on an incline. Each piece is 2 1/2" wide x 24" long. 6 per set. 3% set elevates your track 4 1/2" in 12'.
You may also be interested in...