Auxiliary Switch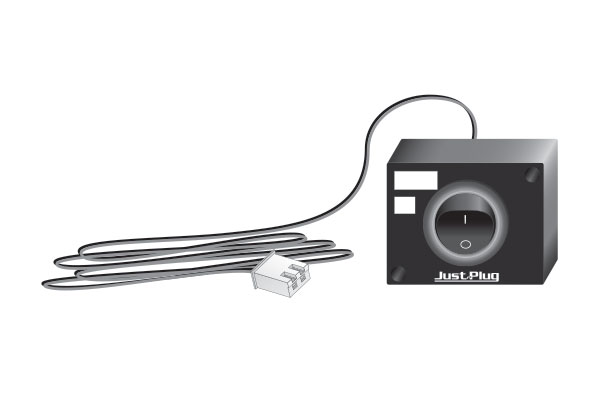 Control lights with the flick of a switch. Rocker style on/off switch plugs into Light and Expansion Hub Ports. Control the power to lights on a Light Hub, an Expansion Hub or control lights on multiple Hubs.
Adhesive-backed for easy mounting.
Use multiple switches for various lighting configurations.
Easy to install into main control panel, if desired.
Kit Includes:
1 Auxiliary Switch - 1 5/8" w x 1 1/8" h x 1 5/16" d (4.12 cm x 2.85 cm x 3.33 cm) with 48" (121 cm) cable
Double-sided Mounting Tape - 1" x 1" (2.54 cm x 2.54 cm)
2 Mounting Screws
Illustrated Instructions
You may also be interested in...